Finalizing the Vaccination Passport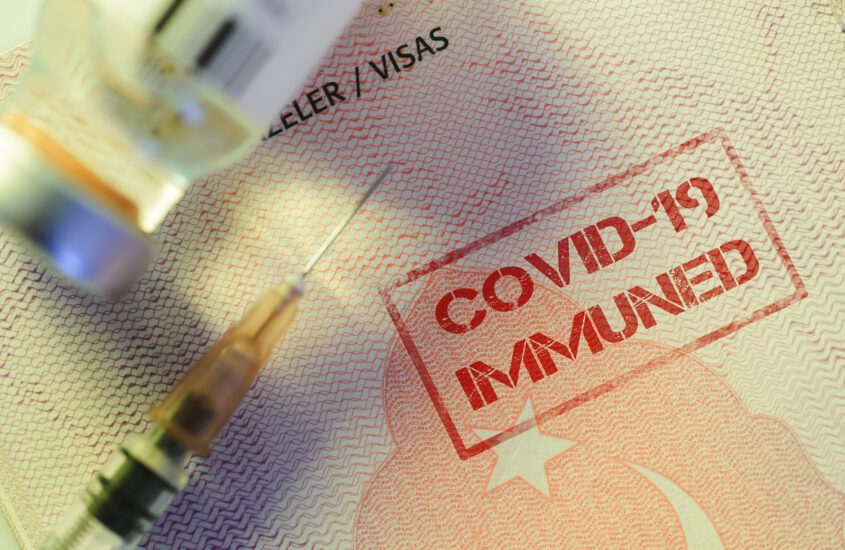 In order to recover professional travel and reduce current mobility restrictions, many governments are finalizing the details for the digital passport to see the light this summer. Three countries are pioneering their development: Israel, Denmark and Sweden. It is also studying its DEVELOPMENT UK.
This vaccination passport is intended to be an additional document that will be available on the mobile phone and will record that you are being vaccinated. The idea of these countries is to be the first to recover business tourism by taking advantage of all the digital advantages offered by technology.
Experts believe that the health passport is a positive element that can help drive travel recovery safely. The passport is an element that will allow the traceability of travellers and thanks to this, the safety of citizens could be guaranteed at all times.
Although there are certain unknowns at the moment as to whether the European Union will approve it, the truth is that inter-country mobility is almost zero and tourism-dependent economies have been severely affected. The introduction of such a health measure would alleviate the harsh restrictions we have been subjected to in recent months and would give citizens back the opportunity to attend professional events and/or congresses.
The World Tourism Organization(UNWTO)has already positioned itself in favour of this new vaccination passport because it believes that tourism "needs urgent help". His Secretary-General Zurab Pololikashvili believes that "Vaccines should be part of a broader and more coordinated approach that includes certificates and passes for safe cross-border travel".
This common European certificate, for people vaccinated against COVID-19, is designed to facilitate mobility in all means of transport and may be the hope for reviving millions of businesses and jobs.