Wikivoyage: The widely forgotten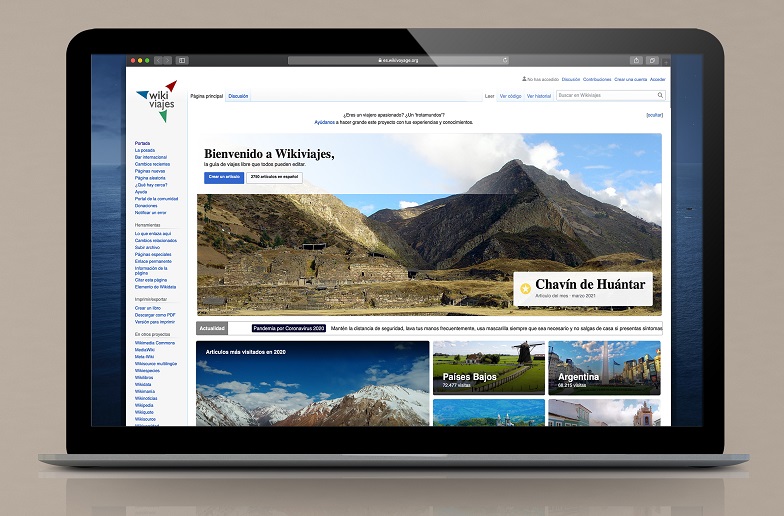 Since the creation of Wikipedia in 2001, it has been 20 years. Wikipedia is one of the great success stories on the internet. Led by the Wikimedia Foundation, Advertising is not supported on Wikipedia and its content is available for free to anyone. The key to its operation is selfless collaboration and the more than 280,000 volunteers who are engaged in publishing and editing articles. but… What happened to Wikivoyage or Wikivoyage?
The Wikimedia Foundation launched a new portal specializing in tourism and travel in 2006 because at the time there were very few sources of travel information. The idea was to create guides for travelers in the same spirit of free creation and enjoyment content that had made the organization popular.
Wikivoyage presents more structured content, uses images and texts are written in a spirit that thinks more about leisure than seriousness. In addition, the articles have basic data on how to get there, how to get around, specific events, places to eat, have fun, sleep, health and communication at destination. However, it is curious that this project with more than 50,000 articles, 2,751 in Spanish, has had such little scope. Is it because your sister project Wikipedia has cannibalized all traffic? Remember that Wikipedia has 12 sister projects including (Wikivoyage, Wikibooks, Wikinews, Wikispecies, Wikisource, Meta-Wiki, Commons, Wiktionary, Wikiquote, Wikiversity, Wikidata and Incubator).
If you want to know more about Wikivoyage and its project of free travel guides to discover places and cultures of the world access from here.